The Gift of Dice Curated Play
Hello. My name is Gabriel. You can't find tables to play your favourite indie games. Prepare to play.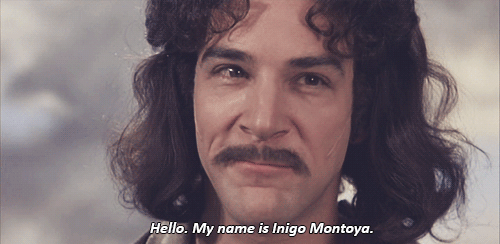 You are dying to play your favourite PbtA, that obscure unique system, or even some indie darlings but can't find anyone to run those games.
This is a problem I am here to solve.
The Gift of Dice Curated Play
With The Gift of Dice Curate Play you get to play one shots and ongoing adventures in a variety of games from obscure little gems to some almost-not-indie-anymore indie giants.

You can play games like Thirsty Sword Lesbians, Grok?!, Troika!, Dungeon Bitches, Wanderhome, City of Mist, Coyote and Crow, Apocalypse Keys, Neon Black, Nibiru, Patchwork World, Avatar Legends, or even some of my games online with the very intuitive interface of Role VTT.
Narrative-Driven Adventures for Passionate Role Players
Curated Play is guided by a few principles:

player and character agency first;
collaborative story-telling;
people over play, play over system;
fiction-first approach;
safe play environments.
I'm particularly drawn to games that empower players to make meaningful choices and shape the narrative.

Together we are going to discover engaging and immersive worlds that allow where you will explore, interact, and shape the story.

TTRPGs are a powerful tool for exploring diverse perspectives and promoting empathy, and that can only happen in a safe and including play environment.
Whether you're a seasoned TTRPG veteran or a newcomer to the hobby, you will have all you need to explore the limitless possibilities of the tabletop gaming world!

Playtest and Games on Demand
If you would like me to playtest your games or run specific campaigns for you, drop me a message!
I can help you find players, learn your game, and give you valuable feedback on its ins and outs to improve your design towards release.

Bespoke Systems and Worlds
Additionally, if you would like a custom experience, we can create a brand new setting through worldbuilding games and exercises, and I can write or hack a system customized to that specific setting.
Scheduling and Cost
All games start at a standard fee of $25 per seat every session + credit card fees. Games are scheduled weekly and all payments are handled through the Start Playing Games platform (you can see my SPG profile here).
There are discounts for fully formed groups, and I am available for special requests.
Why should I pay to play?
There is a great blog on the subject here, but here are the main points:

you will get consistency with weekly games on time;
this is my work and I treat it as such;
there is a real concern regarding safety tools and their application;
players in general are here to GET PLAYING with a lot less goofing around;
you get to play anything that is NOT DEEANDEE.
About Me
I'm Gabriel Caetano, pronouns they/them, a professional Role-Playing Game Facilitator (aka GM) from Brazil. I am Queer and neurodivergent, and I am a proud Global South TTRPG creator.
I like the weirdest, wildest settings, from fantasy to sci fi, with everything in between, which is why Troika and Nibiru are two of my favourite games.
In my spare time, I like to play videogames, do a whole lot of nothing with my partner, and learn about nerdy things like philosophy, humanities, and the origin of glasses.

Comments
Log in with itch.io to leave a comment.
I might make a page of my own inspired by this =D
I'm really glad you've made this page! What a great idea!